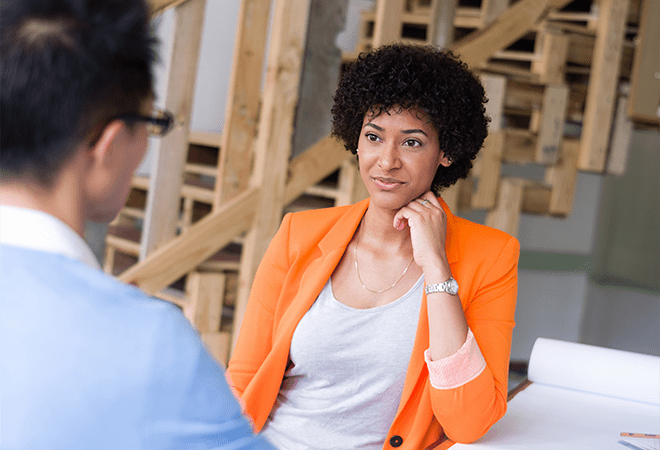 Your business thrives on great employees, but it's sometimes a bit of a challenge to get the best people to choose to work for you. The process of employee selection ultimately determines whether you sign on that special person, but how can you do that without virtually doubling their salary through expensive recruitment.
First, think of innovative ways to get the word out. Second, focus on the perks of the job that will attract the people you want to help build your company.
Go Online, But in Different Places
Posting a job ad is almost a no-brainer. If you rely on high-volume sites, however, you might pay high-dollar and end up with a stack of resumes completely unsuited for the position. Think a bit more strategically, by going to the precise location where your preferred candidates hang out.
Post jobs in social media groups and pages that specifically target your ideal staff member.
For example, if you are an accounting firm looking to fill an internship, send a note to a Facebook group dedicated to the undergraduate finance majors club of a local college. You can also try school career services offices, or for higher-level positions, professional association websites.
It's a fact that 92 percent of companies look for new employees through social media, including LinkedIn, Facebook and Twitter. There's a reason: It works, and the inherent shareability of social media posts means half the work is done for you through organic network distribution, at no cost.
Use Your Networks
Before you even need to hire someone, you should spread the word about your company and its potential for growth. Accept resumes on an ongoing basis, so you always have a pool of potential candidates.
You can review those resumes on an ongoing basis so half the work is done when a position does arise. That way, it's cheaper and faster to fill an open slot in your roster.
Free Perks Matter to Employees
More and more companies are thinking differently about what matters to employees. A generation ago a reliable schedule, 401k, health and dental benefits and a predictable pay scale were mandatory. While those are still important to many people, you don't have to just offer more pay to attract the best employees.
Today, work-life balance is as important as pay. If you are able to arrange your office environment to encourage flexible schedules, work-from-home arrangements and job sharing, you can get an edge over a more traditional competitor.
Many workers now want to bring meaning into their work life, so perks like paid time off to volunteer at a community organization can go a long way to making staffers love their workplace. Education and upgrading benefits as a reward for ongoing commitment serves the employee and the organization, as they improve their skills while employers get the benefits.
It's true that not all of these options are truly "free" for an employer, but they give important examples of how thinking outside the box can help attract and retain workers. Those who enjoy where they come to work every day will likely do their best job for the company.
It's About People
With all the talk about big data in recruitment and social media, it's easy to forget that hiring is ultimately a people-driven process. That's why you don't have to invest large sums in recruitment strategies in order to find the right staff members.
Go where your preferred candidates are already searching online and simply introduce your company, inviting applications. When doing so, promote the human aspects of your workplace culture that makes your organization an ideal place to work.
By thinking creatively about how to attract attention to your business and the positions available within it, you can reach a steady stream of applicants who are interested in working for you. Try new strategies and soon you will be able to hire the best.