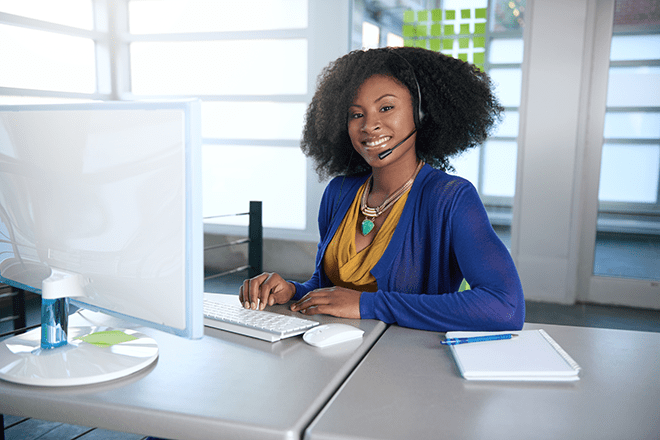 Even in this dynamic, digitally-driven marketplace, small businesses need to abide by an old edict which still holds true: The customer is always right. Of course, whether a one-person shop or a small team, keeping your customer base happy and growing is easier said than done with limited resources and time.
Fortunately, entrepreneurs can rely on proven concepts and technology to improve customer service which will strengthen brand loyalty, create deeper relationships with customers, and lead to conversions which foster growth and success. While every company has unique resources, expectations and goals, one truth remains constant: the competition will always be willing to take your customers if you fail to keep them happy.
Play to Your Strengths
Understanding your organization's strengths as well as the needs of your customers provides the ideal foundation to build better service. Every company is comprised of individual personalities and competencies; find the team members with the strongest interpersonal skills and continually provide training.
In other words, someone working on your financials might be a valuable member of your team but not necessarily the best choice for dealing directly with your customers. Always play to your strengths and have those with the best people skills deal with customer service.
Let Technology Lead the Way
Technology-based solutions have become more prevalent as well as cost-efficient for small businesses in need of effective platforms to improve customer service. Consider investing in a customer relationship management (CRM) suite which consolidates customer data into a single location. Such a system will drastically improve service speed and thoroughness, and increase your staff's understanding of a customer's needs.
Given the nature of the digital marketplace, customers expect an online presence from companies, even if the organization doesn't conduct business online. A website with a thorough FAQ section or even an embedded chat function provides interaction with your brand, no matter the nature of the company. Social media accounts can establish another way to improve customer service that is budget-friendly and has an impact.
Excellent customer service is the foundation of a prosperous business, no matter the size. Customer experience is within your control and can make the difference in gaining and keeping clients, especially in challenging situations. Keep your standards high and execute exceptional service every time to succeed.